Steel Truss Erection Made Easy
Twin-Path® Adjustable Bridle slings were used on this job to postion 80 m long (260′) girder trusses. Twin-Path® Adjustable slings keep the load level so that such girders can be positioned with a great degree of accuracy.

Slings used were 60′ long with a capacity of 30,000 lbs each. Each sling was fitted with CornerMax® wear pads to prevent sling damage at the girder contact points.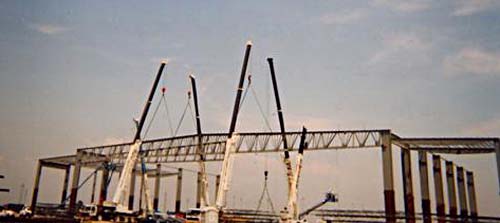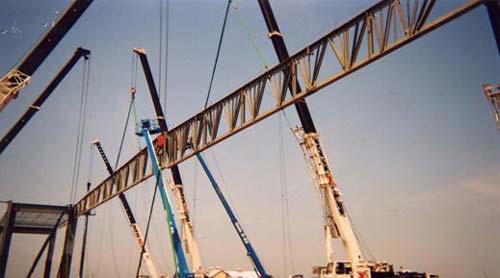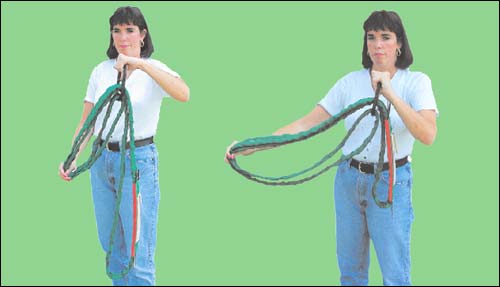 The principle of the Twin-Path® Adjustable slings. Attach both legs to the load and with no load move the crane hook to find the center of gravity or where the load is level.
| | | |
| --- | --- | --- |
| | | Each sling was fittel with CornerMax® wear protection. An integral part of your rigging if you lift shrap edged steel objects. |