Lifting of the 100 ton Tugboat "Bagotville"
The tug boat Bagotville was built 1964 by Verreault Navigation in Les Mechins, Quebec. The boat weights in at 101 tons and is 65 ft long. The orginal owner was Alcan Aluminum in Quebec for service at their own plants. The boat was later purchased by McNally Construction 1999. During the later months of 2001, McNally repaired it in Belleville.
The Bagotville was lifted out of the water using 2 Uni-Path® polyester roundslings each having a capacity of 140,000 lbs in a basket hitch and one Nylon boat lifting sling as stabilizer. The Uni-Path® slings were 80 ft long and were made with polyester covers.
According to McNally, the rigging with these slings was easy, fast, and cost effective.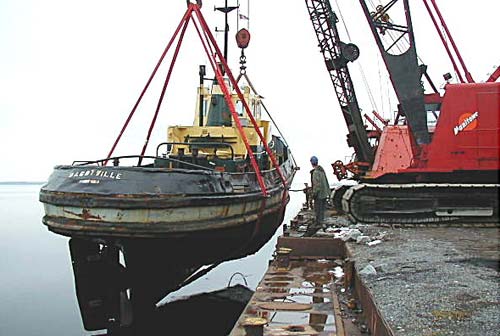 Hanging free and safe with Uni-Path® Roundslings.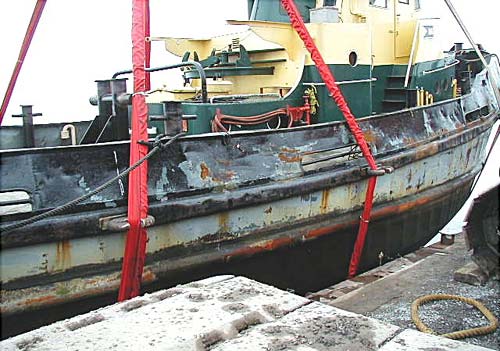 Note the sling retainers welded on to the rub rails.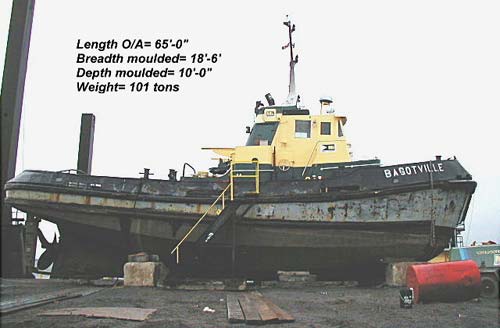 Out of the water and ready to be overhauled.