Lifting of the Turet off the USS Monitor which sank in 1862
The USS monitor was a marvel of engineering for its time. The concept of a low profile warship with a 360° swivel turret was way ahead of its time. It sank the ironclad Union ship "Virginia". Tragically, the USS monitor sank while being towed during a severe winter storm off the Cape Hateras on December 31, 1862.

For more information visit http://www.marinersmuseum.org/uss-monitor-center/monitor-history/

Click here for a detailed illustration of the USS Monitor, the turret, etc. (file size 150k; download time about 1 minute using 28.8k modem).

In the 1970's the Monitor was discovered, however the technology to raise it was not available until now. In August 2002, the turret was finally raised, using 8 Twin-Path® Extra slings, each having 150,000 lbs. rated capacity and were 50′ long. For all of us at the Slingmax® organization, this was a proud and important day to have been given the task to securely hoist from the bottom of the sea such a historic artifact using Twin-Path® Extra slings with K-Spec fibres.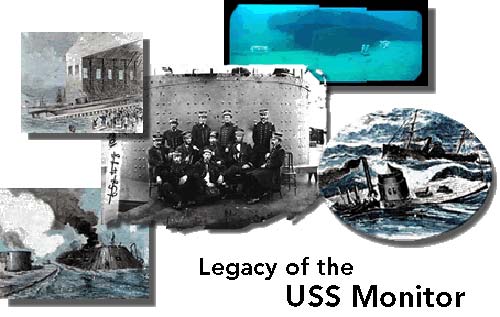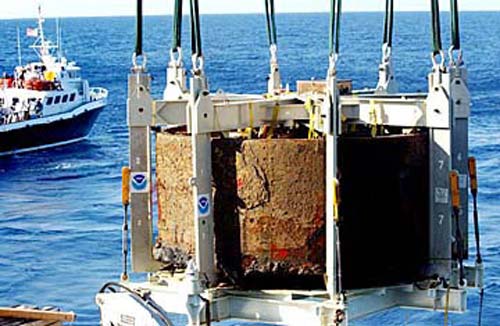 Rigging arrangement showing a close up of the 'spider' and the support platform to lift the gun turret.
Rigging arrangement showing the 'spider' and the support platform.
It's DONE!