Accessories, Handhelds and Transmitters
---
Custom Displays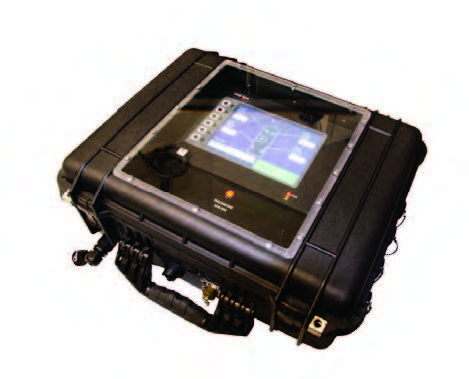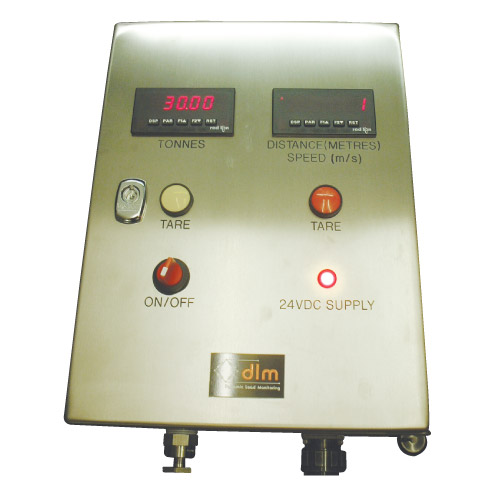 The DLM Centre of Gravity display is designed to work with all types of Load Cells and it can accept the inputs from up to 8 cabled or wireless Load Cells as standard. Customization for more inputs is available.
All DLM displays are designed and built to be user friendly and easy to maintain. With bolt on modules for additional comm's or data logging options, most monitoring applications can be easily catered for.
DLM's flexibility and engineering knowledge enables displays to be tailored to clients exacting requirements. They can also be integrated into various monitoring systems and provide a complete monitoring solution.
Example uses:
Permanent load monitoring equipment
Running line monitors
Saddlebacks
Winch load / Pay-out monitoring
Cable tensioner load / Distance monitoring
Cable counters
Portable load monitoring
Process monitoring
Options
Enclosure Options
Rugged Peli Case IP67 / Polyglass Enclosure with viewing window IP66 / Stainless Steel Enclosure IP66
Display Options
Bright Red LED Panel Meters / Dual Line tri-colour Panel Meters / HMI Displays / Analogue dials
Power Options
95-240VAC mains / Internal Rechargeable battery pack / Mains backup battery
Sensor Input Options
Load Cell (mV) / Analogue (4-20mA / 0-10V) / Serial (RS232 / RS485) / Encoder (Quadrature Push-Pull) / Ethernet / Other
Example Display Units
Load (Tonnes, Kg, Lbs, kN, etc) as required / Distance (m, km, etc) programmed as required / Speed (km/hr, m/s etc) programmed as required / Pressure (Bar, PSI etc) programmed as required
Retransmission/Comm's Options
RS232 / RS485 / 4-20mA / 0-10V / Ethernet / Networking capability / Remote viewing via modem and web browser / Alarm relays
Hardware Additions
Audible Alarms / Light beacons / Winch cut-out relays / Protocol conversion, communicate easily between many different PLC's / Internal Datalogging with access to logs through web browser and real time viewing. Removable CF card / Network switches
Software Additions
Data logging software / Real time PC viewer